Meet Acoem environmental monitoring experts & discover our trusted research-grade solutions at AGU 2022 Chicago
28 Nov 2022
Acoem — pioneers in air quality monitoring and a trusted partner of the global scientific and research community — will be participating in the AGU 2022 Fall Meeting at McCormick Place Convention Center in Chicago from 12 to 16 December 2022.
Showcasing monitoring solutions that have the power to affect positive environmental change
American Geophysical Union's (AGU) Fall Meeting is the preeminent event dedicated to the advancement of Earth and space sciences, uniting the scientific community to connect with like-minded researchers, share findings and advance the global impact of science.
For the first time since Met One Instruments became part of the Acoem Group, attendees from 100 countries will have the opportunity to experience a curated selection of Acoem and Met One's environmental monitoring solutions while having their questions answered by our key experts: Jošt Lavrič, PhD – Acoem Global Scientific & LIDAR Specialist, David Gobeli, PhD – Acoem Met One Product Manager Ambient Particulate Monitors & Samplers and Tom Platter – Acoem Met One Director of Sales.
While Acoem designs, develops and manufactures a vast array of environmentally focused products, services and tailored systems to meet the evolving monitoring needs of the research sector, industries and government authorities worldwide, at AGU 2022 the Acoem team will focus on four key solutions that we believe have the ability to make a significant contribution to current climate and air quality challenges.
Precision greenhouse gas & isotope measurements at your fingertips
The first is next generation Spectronus™ — ICOS network approved as a compliant greenhouse gas analyser for their atmospheric network, measuring:
Carbon dioxide (CO2) and its stable isotopes (δ13C and δ18O)
CO2 delta carbon 13 isotope (δ13C)
CO2 delta oxygen 18 isotope (δ18O)
Methane (CH4)
Nitrous oxide (N2O)
Carbon monoxide (CO).
With increased awareness of the harmful impact they have on the environment and the potential future of our planet, there is a growing need for continuous monitoring of greenhouse gases.

Next generation Spectronus multi species trace greenhouse gas & isotope analyser.
While the original Spectronus is predominantly utilised in research applications with precision values for gas measurement exceeding World Meteorological Organisation (WMO) standards, to cater to more diverse markets, Acoem has developed a new, more flexible version that puts accurate greenhouse gas and isotope measurement within reach. Its user friendliness, rack mountable configuration, and language options have been improved to further enhance the already accurate and functional analyser.
Already commissioned on projects in Australia and China, the next generation Spectronus features:
Two smaller, portable boxes fit onto a standard 19-inch instrument rack or can be moved around on wheels.
It is lighter, quieter & requires less power to run in a temperature-stablised environment. For operation in more challenging environments, an optional heater/cooler module is available.

A simplified optional interface overlay gives a wider range of organisations access to valuable data without excessive training or upskilling.

Windows 10 plus language support allows non-English speakers to operate it with confidence.
"With one integrated software system, one set of calibrations, ease of operation and a competitive total cost of ownership, the next generation Spectronus is a game changer for those seeking to undertake measurements for compliance, policy decision making or research purposes," said Jošt Lavric.
Aerosol monitoring elevated with the enhanced Aurora™ NE series of integrating nephelometers
Aurora integrating nephelometers have been the instruments of choice of major research institutions and climate monitoring networks including Global Atmospheric Watch (GAW) — part of the World Meteorological Organization (WMO) — and Aerosols, Clouds and Trace Gases Research Infrastructure (ACTRIS) for more than a decade.
In September, 2022, Acoem released the Aurora NE series, the new benchmark for research-grade aerosol monitoring and measurement instruments, including the Aurora NE-100 — single wavelength for environmental compliance; Aurora NE-300 — versatile three wavelength with backscatter functionality; and Aurora NE-400 Polar — flagship three wavelength measuring light scatter in 20 different segments.
The next generation Aurora has updated its standard Aurora features, brough external components into the body of the instrument, introduced a number of enhancements and retained the highest level of reliability while reducing routine maintenance complexities to simplify the user experience.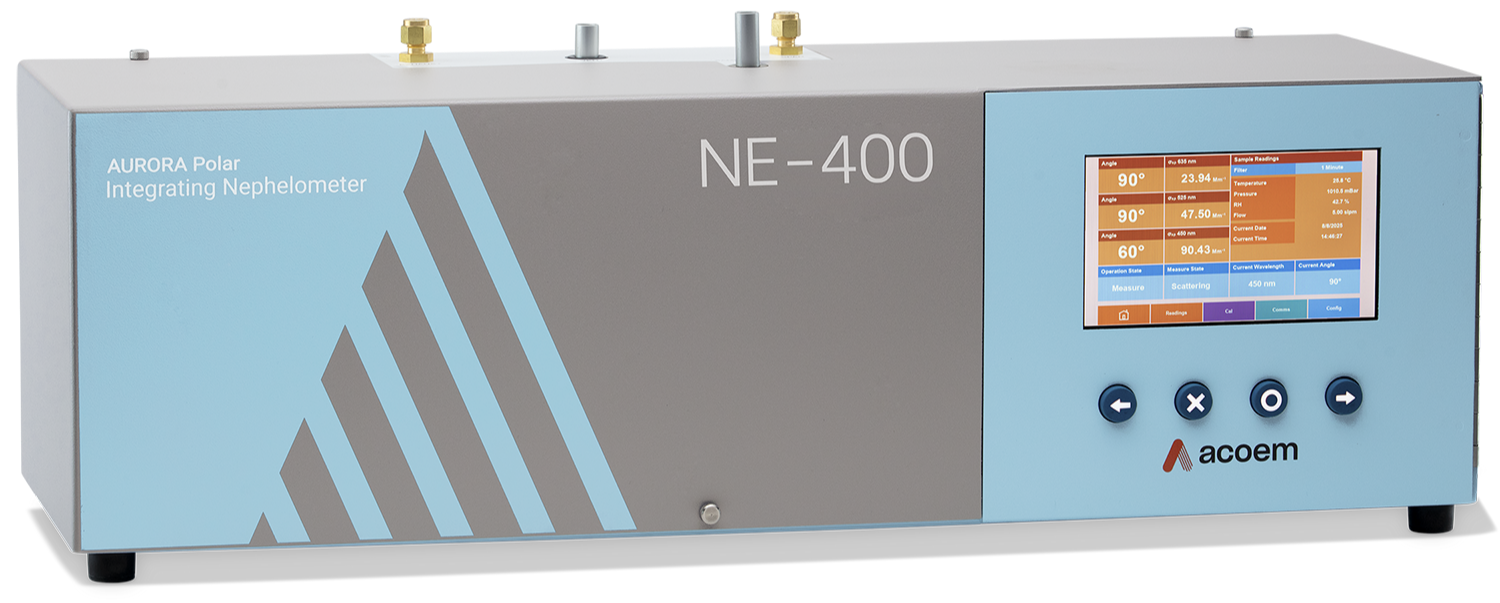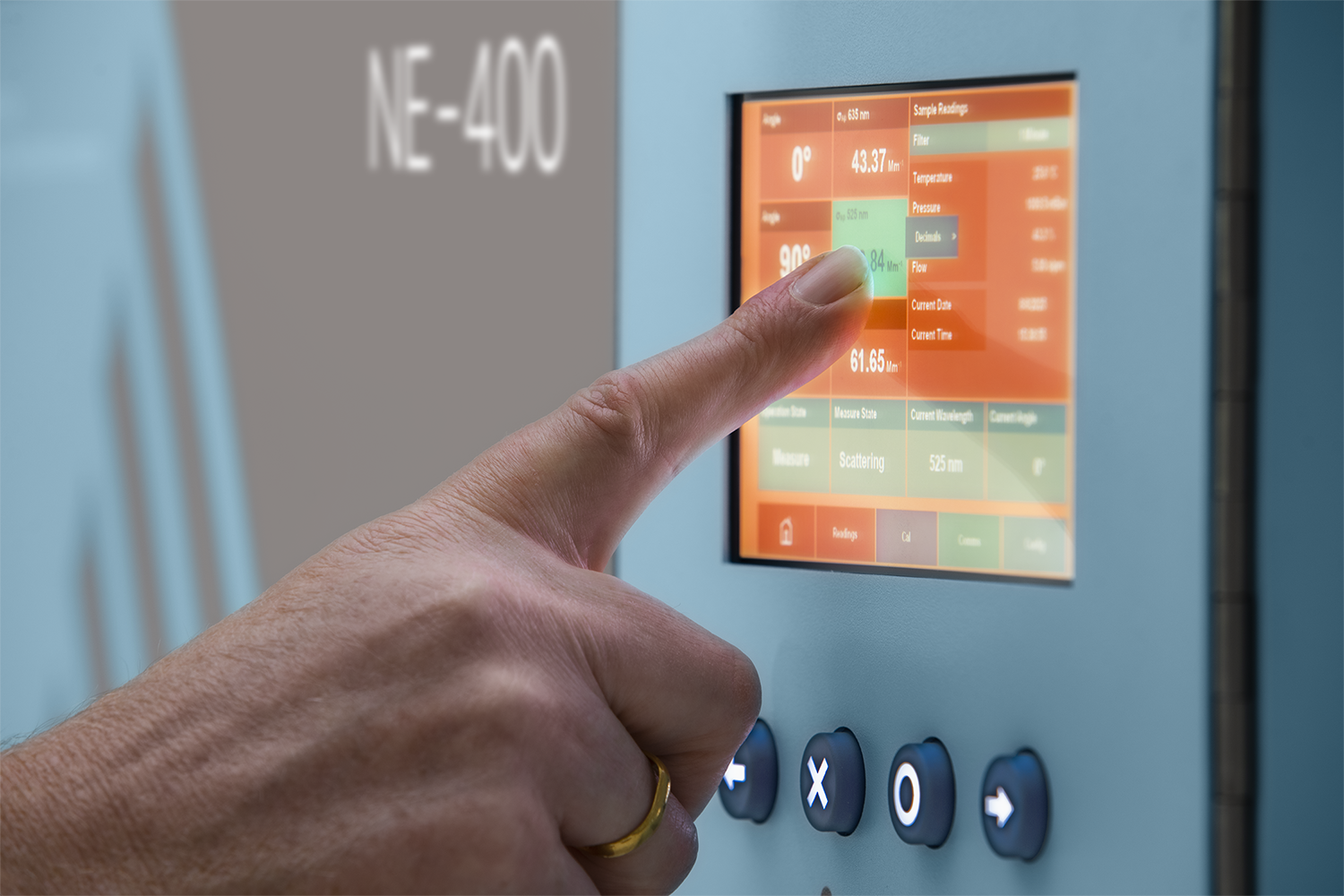 Aurora NE-400 Polar integrating nephelometer
Key advancements include:
Faster, more powerful microprocessor for greater reliability & expandability
Larger data storage capacity & more communication protocols
Calibration sample isolation via dual internal ball valves
Easy access to cell for cleaning & filter replacement
Powerful internal pump for improved ergonomics
Reduced truncation angle for enhanced accuracy & lower noise
7" colour touchscreen display.
Granular scale carbon & particulate matter monitoring with real-time diagnostics 
Also on display at AGU 2022 will be the versatile Acoem Met One ES-405 simultaneous particulate profiler. The ES-405 is a near reference air quality sensor that provides accurate real-time measurements of PM10, PM4, PM2.5, and PM1 concentrations simultaneously in both indoor and outdoor environments.
The rugged weatherproof enclosure allows it to be used in the toughest environments for reliable continuous outdoor operation while the inlet heater reduces moisture-related measurement error. The sensor incorporates sheath air to prevent particles from contaminating the internal optics.
"The flexibility of the ES-405 and the fact that it can be wall-mounted or installed on a vertical mast makes it ideal for air quality surveillance and emergency responder applications," commented David Gobeli, PhD.
"In addition, it's an in-demand solution for near-roadside monitoring, specialised particulate emission studies, environmental cleanup sites and localised community health and policy research with data sent directly to the cloud for remote download and analysis," he added.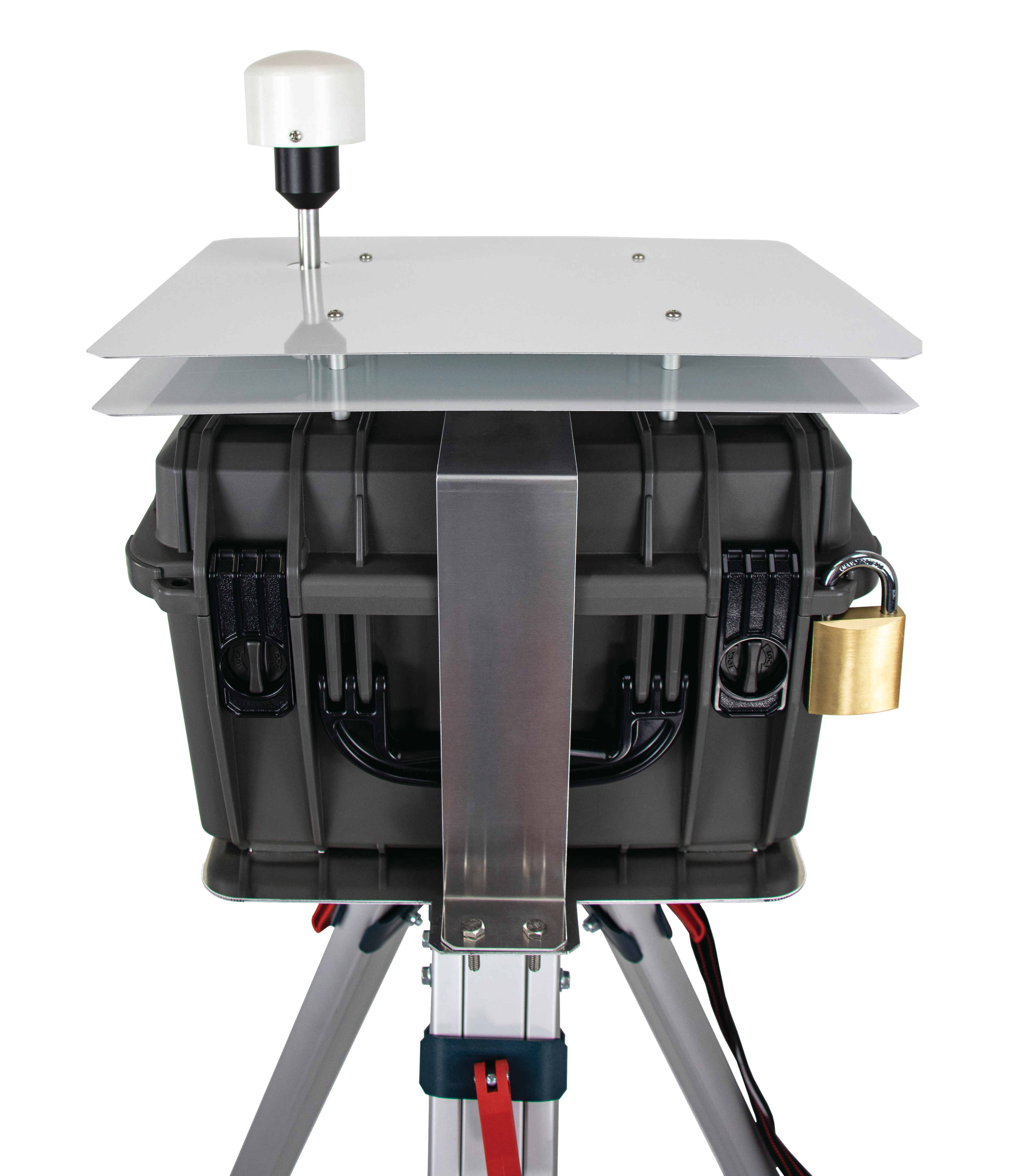 Acoem Met One ES-405 simultaneous particulate profiler      Acoem Met One C-12 portable black carbon monitor.
With an operating life in excess of 10 years, the affordable and highly accurate Acoem Met One C-12 portable black carbon monitor is a self-contained device that eliminates the need for an expensive, space- and power-consuming environmental shelter. It can be set up in minutes virtually anywhere and can be run off modestly sized solar panels in most regions.
Designed for climate studies, source apportionment, and ambient or fenceline monitoring, the C-12 measures and reports the concentration of black and brown carbon continuously with a one-minute time resolution and can operate unattended for more than two months.
"The AGU Fall Meeting is the ideal forum for Acoem to introduce the new Aurora NE series and the next generation Spectronus, while also showcasing its C-12 portable black carbon monitor and ES-405 simultaneous particulate profiler," said Tom Platter, Acoem Met One Director of Sales.
"Being in a position to meet face-to-face (at stand #1650) and online with a large international audience of scientists, policymakers, educators and organisations allows us to play our role in influencing climate-based decision making to help guide us towards a more sustainable future," he concluded.
For those unable to attend AGU 2022, learn more about Acoem solutions by visiting www.acoem.com, www.metone.com or watch one of our on-demand webinars (with closed captions):