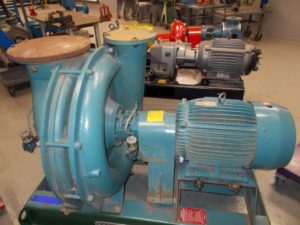 One of the things I have learned over the years is that maintenance people are resourceful, they have to be. We have to make use of all of the resources at our fingertips. Sometimes we just have to widen our search area to include machinery that is no longer functioning for production purposes. That's right recycle that equipment that is earmarked for the scrap bin.
Steel, and iron scrap prices cannot compete with the value added by converting that worn out pump skid into a training fixture. Some simple fabrication can turn these worn out shells of a machine into a valuable commodity for training your maintenance personnel and refreshing their skills set. These industrial units can be applied in the plant training facility or set up in the back of the shop. Because they are no longer a part of the plant process, they are available to be practiced on 24/7.
Initial cost is cheap all you need is a little creativity, some scrap steel, a fabricator, and a set of casters to make your trainer pump skid movable. Put all this together and you have a bona fide training fixture. These demonstrators can keep your maintenance workforce engaged, and their skills sharp for the long-haul. Alignment pitfalls can be built-into your training skids. Simulate your plants most common trouble spots. You can prepare your work force for anything.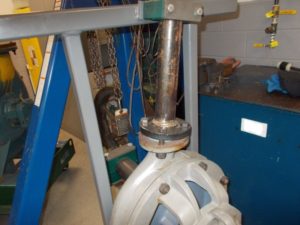 We have used these homemade training simulators to demonstrate overcoming various levels of soft foot, pipe strain (adjustable levels of strain), machine trains, spacer shaft complications, C-face mounted motors, limited rotation alignments, thermal growth simulations, 45° mounted skids, and base bound/bolt bound scenarios.

Just about any problem you will encounter in the field can be simulated on these training skids. The experience gained on these demonstrators leads to less time solving the problem when on the production floor due to the lessons learned in a controlled training setting.

The concept is this: if I can get you to experience these alignment problems and their fixes in the classroom, you will be better prepared when you come across them on the job.

Recycling, those old machines is a cheap and effective solution for the "what's next" dilemma in your plant.

!