Break the cycle of unnecessary wastage – Invest in the right monitoring tools for longevity
The pace of technological change is relentless. So too are the evolving needs of noise monitoring professionals around the world. However, this shouldn't mean we treat monitoring hardware like we do so many other devices — disposable and thoughtlessly discarded when a newer, shinier option is available. Balance is needed.
Acoem designs and manufactures its range of noise monitoring solutions with changing technology in mind. We understand that noise monitoring professionals want the best monitoring technology today… but those same professionals also want a clear upgrade path — the ability to future-proof their investment in noise monitoring systems. And for most Acoem customers, we are proud to say this can mean 10-15 years of productive, income generating, equipment life – maximising return on investment (ROI).
Acoem's class-leading Fusion™ sound level meter and Cube™ noise monitoring terminal are two excellent examples of our desire to always modernise to provide users with the most up-to-date and proven connectivity.
Fusion™ and Cube™ are the instruments of choice for environmental consultants, building sites and industries around the world, and for good reason.
By designing its noise monitoring instruments on a single ecosystem, Acoem allows for greater inter-connectivity between devices, components and data solution software. This translates to ease of operation and the ability to quickly adapt between features and models across the Acoem range.
It is part of our commitment to doing "more with less", and creating environments of possibility where our customers learn to upgrade their technology — giving them access to the right data solutions without having to continually buy new and costly hardware. Break the cycle of unnecessary wastage to find balance.
Getting the right balance between progress & preservation
From April 2021, every Fusion™ sound level meter and Cube™ noise monitoring terminal manufactured by Acoem will come with 4G mobile connectivity built in — a self-contained, weatherproof unit with no external modem required.
Acoem's decision to integrate 4G inside the Fusion™ and Cube™ instrument was based on considerable research and our intrinsic knowledge of how our customers use their instruments in the field and the different circumstances under which this monitoring occurs.
"The best noise monitoring is continuous and uninterrupted — no data loss, no connectivity loss, no matter what," commented Kevin Cormier, Noise & Vibration Business Leader at Acoem.
"The simplicity of having 4G built right inside the weatherproof Fusion™ and Cube™ instead of using an external modem is music to the ears of experienced monitoring professionals everywhere. Especially those of us who may work in difficult and potentially dangerous conditions.
"Reliability of connection, ease of use and guaranteed data accuracy are crucial for noise monitoring and are therefore our main priorities," Kevin added.
All of Acoem's noise monitoring instruments are designed to be upgradable, so for customers who already own a Fusion™ or Cube™ with 3G connectivity, a retrofit upgrade to 4G is available now.
"We recognise that communication technology is constantly evolving, so rest assured Acoem will always have an upgrade path ready to enhance our instruments, adding extra years to the working life of your trusted monitoring equipment," concluded Kevin.
The added benefits of the new 4G Fusion™ and Cube™
The new Fusion™ and Cube™ with built-in 4G connectivity comes with a number of significant advantages, including:
Better connectivity optimised for your region
Higher transmission speeds
New functionality — transfer both audio and video alongside pushing data
All in one weatherproof case
New WiFi access point component for straightforward connection.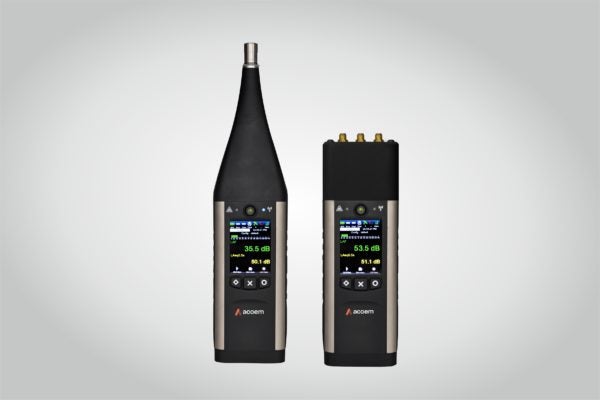 We understand real-world noise monitoring
"Noise monitoring in the real world is far from glamorous. More often than not, it takes place in dusty, dirty and hard to access places, sometimes in extreme weather and under challenging circumstances," said Jacques Burillier, Noise & Vibration Head of International Sales at Acoem.

"Safety should always be your primary concern, so with all features accessible via a full colour interface and built in 4G modem, you can focus on the environment around you and not connections, cables and laptops," he added.

Whether monitoring in situ or by remote access, we understand that actionable, real-time data whenever and wherever it is needed is critical. This is one of the keys to our success and has led to Acoem being acknowledged as a trusted data solution provider that empowers its customers to make enlightened decisions based on accurate data.

The 4G evolution of the Fusion™ and Cube™ is just another way that Acoem strives to provide its customers with the best possible solutions for noise monitoring. Certified for use in multiple countries around the world, the Fusion™ and Cube™ with enhanced mobile connectivity allows measurement data to quickly and efficiently push to online systems, for integration with Acoem's proprietary WebMonitoring software and customisable web interface.

For more information about the Fusion™ sound level meter and Cube™ noise monitoring terminal please contact contact us or visit www.acoem.com.

!