Air quality monitoring is more important than ever
The installation of the new Acoem AQMS is a very public acknowledgement by the Thai Government of the direct link between air quality and the spread of COVID-19.
Sithiporn Associates, Acoem's exclusive distributor for air quality solutions in the Thai, Cambodian and Laos markets has always had a close working relationship with the Pollution Control Department, as well as Bangkok's municipal agency, the Bangkok Metropolitan Administration (BMA).
In fact, Sithiporn has overseen the commissioning and ongoing maintenance and servicing of 19 fixed Acoem AQMS across Bangkok and a further nine mobile AQMS units around the city for effective management of PM2.5 and other gas emissions that contribute to the capital's pollution levels.
Protecting the health of communities across Thailand
There are also some 80 individual Acoem AQMS that form an extensive network of air quality monitoring stations across Thailand. Sithiporn plans to install another two in the northern provinces of Chiang Rai and Uttaradit near the Laos border later this year.
"The launch event was a great way to inform the Thai public about the importance of air quality monitoring when it comes to stopping the spread of COVID-19," commented Dr Percha Hengtrakul, Managing Director of Sithiporn Associates.
"During the winter season, emissions tend to be at their highest and making the community aware will hopefully lead them to make better choices, like walking instead of driving, or investing in hybrid rather than petrol vehicles," she added.
The socially distanced & mandatory mask event was covered byBangkok & national Thai media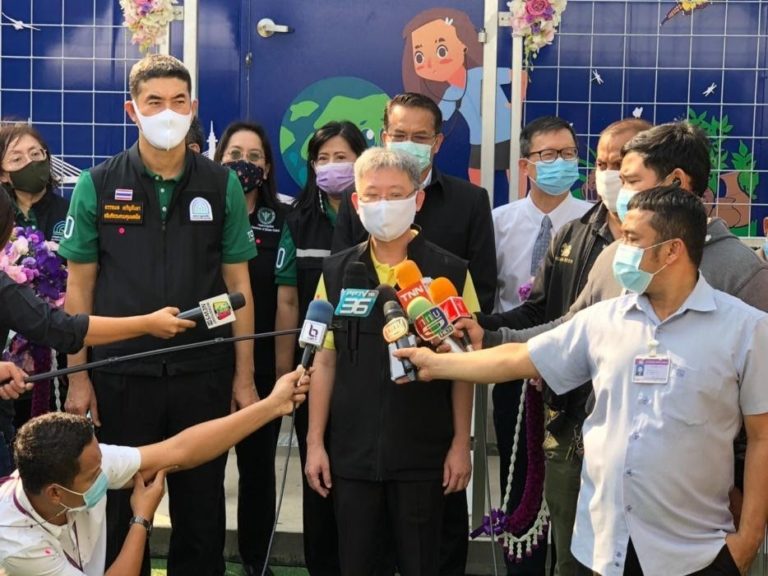 Making informed decisions based on accurate data
"It's all about finding the right balance between progress and preservation and creating environments of possibility," said Patrice Pischedda, Chief Operating Officer, Acoem Asia.

"The fact that this event received significant media coverage is a testament to the recognition that is currently being given to accurate air quality monitoring as one of the easiest and best ways to help control the spread of COVID-19," he concluded.

!