If you work with CNC machines, you undoubtedly know the importance of keeping your machine level–it increases uptime, prevents downtime, and ultimately increases efficiency. Leveling a CNC machine, however, is often more easily said than done.
That's why we wanted to provide you with some helpful leveling tips below.
For CNC machine leveling:
Before you even begin leveling your machine, make sure you calibrate and check the precision level for accuracy. An inaccurate level obviously will result in inaccurately levelled machines.
It is also a smart idea to check the level's accuracy by placing it on a surface that is already known to be level and see how it checks out.
Tight tolerances are key, but just how tight will depend on your specific machine and its application.
It's generally better to level your machine by lowering it than raising it. This is because, when the machine is sitting level on screws, the higher it is, the less stable. Also, keeping the machine lower will make it easier to work on in general.
If you are using standard machinist levels, it is best to place two of them on the machine–one parallel and one perpendicular.
Adjust the jacking bolts to get a general idea if further leveling is required.
While less precise methods of leveling, such as using a standard machinist level may be "good enough," did you know that there is a better way to level your machines?
What do you most want out of a leveling tool for your CNC machines?
Most CNC machine maintenance teams would ideally like the following:
Fast, accurate measurements
Ability to easily measure pitch and roll
Wireless level with single or dual sensors
Ability to read two angles in one measurement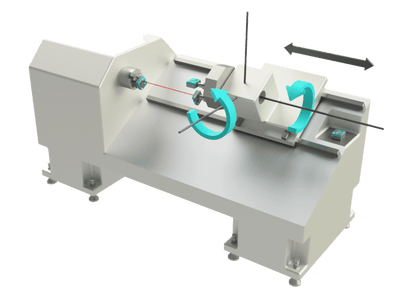 The Level has single or dual sensor options and meets all of the above criteria. There is so much technology already involved in the CNC machine world that it just makes sense to utilize up-to-date technology in machine tools such as electronic levels. That's why the Level is an app you can use on your smartphone or tablet that works with either one or two sensors. It's easy to use and understand, but is capable of advanced measurements, which means your job is simplified.

!