We are proud of our diverse corporate heritage
Before Acoem was established, we were individual data, engineering and science-driven businesses that shared common values and goals — to empower our customers to make more informed decisions for the environment and for their machinery. 
Coming together to form Acoem in 2011— and continually evolving since then to welcome other like-minded organisations into our fold — is the source of our strength. Learning from each other gives us the opportunity to constantly expand our knowledge base, to diversify our thinking, to cross-pollinate our technology and to offer our customers a more holistic view of balancing progress with preservation. 
Our 12 legacy brands developed reputations for excellence in their respective fields, trusted by governments, industry and academia around the world. We are proud of the advances made individually and as a united group.

Metravib (1969)
Acoustic & vibration engineering
As pioneers in the use of Dynamic Mechanical Analysis (DMA), for analysing frequency, force, strain and temperature, Metravib began developing its expertise in industrial acoustics, vibration, material testing and durability in France in 1969. It started its operations in acoustic engineering and was involved in the development of silent submarines for the French Navy until the early 1980s.From there it expanded its reach, continuing its partnership with the defence department while bringing valuable noise and vibration solutions to improve products performance in the aerospace, aeronautics, energy, oil and gas, automotive and railway industries. Significant innovations included the development and qualification of shock absorbers, vibration control tools, and acoustic comfort enhancements for vehicles and aircraft. Its gunshot technology and advanced capabilities attracted the US defence force, which implemented its solutions over a number of years. Metravib also worked in close cooperation with leaders in the polymer and rubber industries to design highly accurate testing instruments and methods to meet expectations of scientists, compounders, research and development engineers. Metravib joined Acoem in 2012.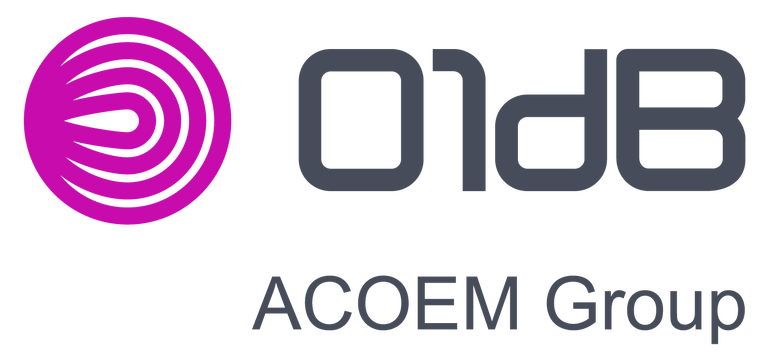 01dB (1987)
Noise & vibration monitoring

Established by acoustic engineers Patrick Luquet and Adam Rozwadowski in France in 1987, 01dB grew to become one of the most trusted and respected brands in environmental noise and vibration monitoring around the world. They began by working on acoustic monitoring software and data processing systems for the French Ministry of Health and then attracted a number of government customers across France by developing advanced monitoring technology. Within its first ten years, 01dB formed partnerships and created subsidiaries in Europe, the US and South America. It established a regional offices in Malaysia and then Thailand to conquer the South East Asian market. Eventually merging with Metravib, 01dB became known as Acoem in 2012.

Ecotech (1976)
Environmental monitoring
In 1973, Robert and Judy Dal Sasso started a small business in Melbourne, Australia servicing analogue equipment. Their first major project involved developing a data acquisition system for the Victorian Environment Protection Authority (EPA) and a decision to import data loggers from the United States laid the foundations for a company that broke new ground to advance air quality monitoring technology around the world. Ecotech was incorporated in 1976 and became a global, research-driven enterprise that solved problems and designed integrated monitoring solutions to help thousands of environmental agencies, government authorities, researchers and industries from Brazil to Cyprus and China to Saudi Arabia. Responsible for continuous air quality monitoring networks in 80+ countries, Ecotech formed partnerships with academia bringing innovative technology to market and expanded its manufacturing operations to India. It also worked across a diverse range of environmental disciplines including water, blast, dust, data reporting, service and instrument calibration. In 2017, Ecotech caught the attention of Acoem and united with 01dB to form Acoem's Environment division.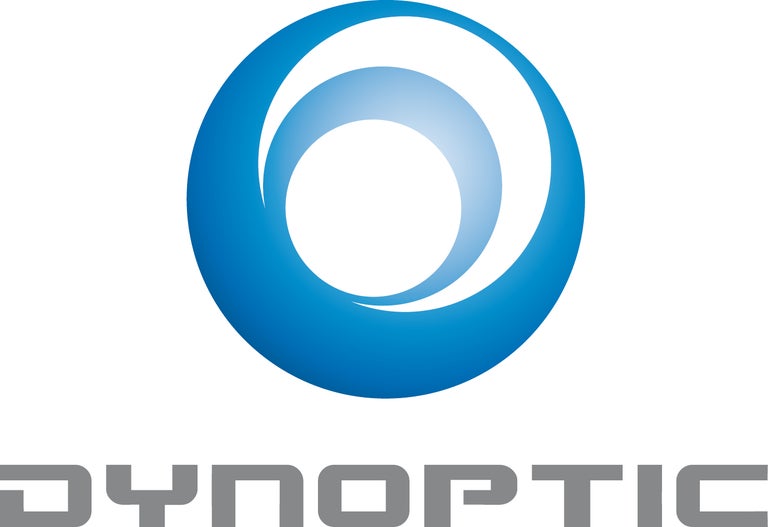 Dynoptic Systems (1979)
Emissions monitoring
Dynoptic Systems was established in 1979 in Northamptonshire, UK as an independent electronics design house. With the growth of environmental engineering and the demand for innovative monitoring solutions, the company evolved in the mid-1980s to become a leading designer and manufacturer of cost-effective and data-driven continuous emission monitoring equipment for industries around the world — designing, manufacturing and supplying a range of innovative yet affordable, advanced technology opacity, dust, particulate and smoke monitoring solutions. In 2005 it expanded operations further and launched the Tunnel Sensors arm of the business, building on its extensive environmental foundation to specialise in underground monitoring technology and meet the changing infrastructure needs of road tunnel operators around the world. In 2019, Dynoptic Systems Ltd became part of the Acoem Group.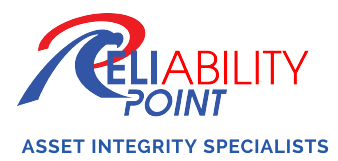 Reliability Point (1980)
Asset integrity & reliability
Reliability Point began its life as Analysis Services of Measurements and after an acquisition, it became known as Reliability Point in 2007, servicing customers in the South Eastern and Gulf Coast regions of the US. Under the leadership of its President, Robert Arnold, Reliability Point garnered a reputation for excellence is providing proactive maintenance and condition monitoring services and solutions from its headquarters in Baton Rouge, Louisiana. With a complete offering of asset reliability and integrity-based products and services, along with sales and service centres, Reliability Point's customers ranged from small firms to Fortune 500 companies in virtually every manufacturing, production and industrial environment. Even prior to joining the Acoem family, Reliability Point enjoyed a decades-long productive working relationship with Acoem through its distribution and use of VibrAlign-branded condition monitoring, shaft alignment and machinery diagnostics equipment. Reliability Point became part of the Acoem group of businesses in 2021.

VibrAlign (1983)
Laser shaft alignment
Founder David Zdrojewski formed a small industrial services company in West Virginia, USA known as VibrAlign in 1983. Six years later, VibrAlign became the exclusive U.S. distributor of Fixturlaser products while continuing to service factories. In 1991, it transitioned from being a service company to an industrial hardware sales company and continued to expand its operations through a merger with Walden Enterprises, always abiding by its mission to empower industries. By 2008. VibrAlign had introduced hands-on shaft alignment training programs and reinforced its commitment to providing tools, methods and training that could help industrial workers perform more accurate and more efficient shaft and belt alignments. In 2011 it developed its groundbreaking patented Verti-Zontal® technology – which allows for vertical and horizontal adjustments to be made together in one pass, saving valuable time and ensuring accuracy. The following year its CCC lab became ISO 17025 certified. Vibralign became part of Acoem in 2014.
Fixturlaser (1984)
Laser shaft alignment
From a mechanical workshop to innovating laser-based shaft alignment Fixturlaser started its business in the early '80s as Fixturteknik, manufacturing fixtures for the local car industry in Sweden. After an inquiry from another sector to solve a measurement problem, it created its first laser-based measurement system. As the company's focus shifted away from making to designing measurement solutions, it changed its name to A. P. Fixturlaser AB with the Digilaser-Combi becoming its first standardised laser shaft alignment system. Fixturlaser's shaft alignment products were always based on the reverse dial method where the dial indicators were replaced with detectors and the brackets with lasers. After introducing the Fixturlaser Shaft platform and touch screen with an icon-based graphical interface, it continued developing a wider range of user-centric software and applications, such as roll alignment, turbine measurement and extruder measurements. Fixturlaser was acquired by Acoem in 2014.

Meax (2014)
Machine tool measurement
From its inception, Meax was committed to optimising industrial machinery functionality and minimising downtime by designing equipment that provided the correct geometry of machines' movements. Beginning its operations in Sweden, MEAX's simple and user-friendly technology was soon in demand worldwide with machine tool measurements solutions that were fast, had logical user interfaces, utilised smart applications and possessed fewer complicated functions. Meax become part of the Acoem group of companies in 2014.

Met One Instruments (1989)
Ambient air monitoring
Met One Instruments, Inc. was founded in Oregon, USA in 1989 with a mission to simplify and improve the user experience for ambient air measurements and air quality monitoring. With a commitment to innovation and exceptional customer service, in the mid-1990's, Met One revolutionised the air quality monitoring market with the development of technology for a Beta Attenuator Mass (BAM) monitor. The BAM sharpened Met One's focus on air particle monitoring and Met One BAM soon became the US EPA's standard for regulatory compliance of air quality monitoring. Having acquired EPA approval and Federal Designation of selected Met One products, the global community took notice and Met One experienced significant international growth, including a distributor relationship that was formed with fellow Acoem company, Ecotech. Acoem recognised the importance of Met One to its mission of creating even greater environments of possibility and in 2021, Met One became part of the Acoem group of companies.
Air Monitors (2003)
Air quality monitoring
Founded by Jim Mills and Mel Hadfield in 2003, Air Monitors Ltd. was a UK-based company that specialised in the supply, rental and service of air quality monitoring instrumentation for ambient air, fence-line, indoor air, process and industrial hygiene applications.  In addition to developing its own monitoring technology, it partnered with other environmental equipment manufacturers to supply its global customers with holistic solutions to improve indoor and outdoor air quality — including monitors and samplers for continuous, personal, portable and area detection use, as well as meteorological and traffic monitoring systems, calibration systems, data management and communications networks. Operating from technical and support centres in Gloucestershire and Scotland, Air Monitors was instrumental in the 2019 groundbreaking pilot Breathe London air quality monitoring study, described by C40 Cities as 'the world's most sophisticated air quality monitoring system'. A world-first project, it used hyperlocal small sensor air quality monitoring technology to map air pollution levels and collate detailed analytical data to better inform decision making re intervention strategies. Air Monitors joined the Acoem group of companies in 2019.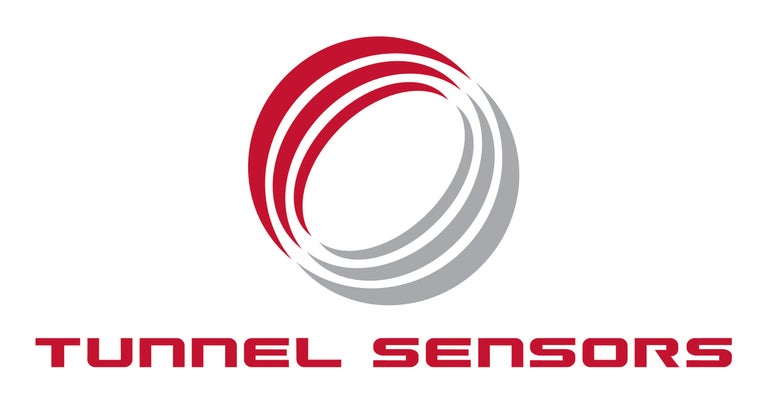 Tunnel Sensors (2005)
Tunnel monitoring
Recognising a growing need for quality monitoring solutions for road and rail tunnels, Dynoptic Systems expanded its operations in 2005 to provide systems that enabled operators to run their tunnels at financially efficient levels whilst protecting tunnel users from the irritating and dangerous effects of traffic pollution. Offering a complete range of tunnel atmosphere monitoring sensors, designed for measuring visibility and dust, CO, NO, NO2, air speed and direction as well as tunnel luminance and illuminance, Tunnel Sensors products and software were all designed, assembled and tested at their premises in the UK, exported worldwide and commissioned in hundreds of major and smaller tunnel projects globally. In 2019 Tunnel Sensors and parent company Dynoptic Systems Ltd became part of the Acoem Group.

OneProd
Condition-based maintenance
The OneProd brand came to life in France more than 30 years ago, providing condition monitoring equipment, services and solutions for the world's largest nuclear power company. Its systems were implemented and successfully operated by hundreds of industrial facilities in Europe with the rigorous standards of the nuclear industry continuing to drive OneProd's attention to quality, reliability and innovation. It developed a range of groundbreaking portable tools —the Hawk and Falcon, as well as two online systems — the Eagle and MV-x. All four solutions were designed to be supported and connected by its NEST software platform, an analysis and reporting interface as well as a database for measurement data — as a cloud-based app, installed to a server, or loaded onto a single computer. OneProd, together with its stablemates 01dB and Metravib became known as Acoem in 2012.