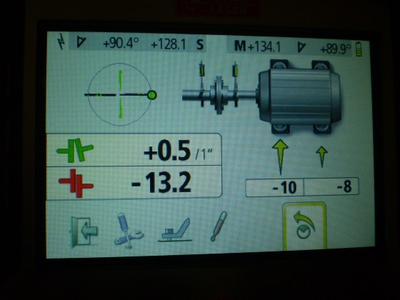 The team performed the pre-alignment steps, found the coupling insert needed replacement, then began the precision alignment process using the RT300. All was going smoothly until they got to the horizontal correction.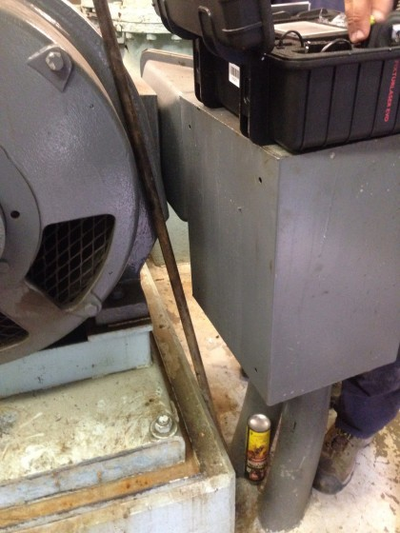 It appeared the electric motor was bolt bound and they were unable to move the pump to compensate for the bolt bound situation. Looking for different options, it was determined that there was enough clearance in the motor feet bolt holes to make the required move. So, what else could it be?

After further inspection, it was clear that the electrical conduit to the junction box was holding the motor back.

Plans were made to correct the situation. The vertical results were near perfect, the horizontal much better but not precision. This unit had to be run and when they fired it up, they said in all the years they worked there, it had never run so quiet.

Another vibration reading was taken, cavitation was the diagnosis and the rest in the acceptable range.

!