The Right Maintenance Strategy?
The Micro, Small and Medium Enterprises (MSME) sector has emerged as a highly vibrant and dynamic sector of the Indian economy over the last five decades. MSMEs not only play a crucial role in providing large employment opportunities at comparatively lower capital cost than large industries but also help in industrialization of rural & backward areas, thereby, reducing regional imbalances, assuring more equitable distribution of national income and wealth. MSMEs are complementary to large industries as ancillary units and this sector contributes enormously to the socio-economic development of the country.
Technological advancements have revolutionised the industry and businesses in the past few years, thus influencing the production process and supply chain.Industry 4.0 has integrated new technologies, for instance, cloud computing, AI, analytics and machine learning, into operations and production processes, unveiling a new generation of smart techniques. 
Between the Covid-19 pandemic, ongoing supply chain disruption and growing economic pressures, small manufacturing companies are understanding the significance of new technologies to help accelerate growth and increase productivity. But many have struggled to implement it.
MSME's understand that AI based condition monitoring and predictive maintenance is the future but for them implementing a reliability program is not as simple.  Condition monitoring programs can be expensive, require effort and technically knowhow. 
Infact, a survey showed that family businesses were more reluctant in adopting new manufacturing technologies, citing "non-availability of trained personnel, incompatibility with the companies' existing set-up, and limitations of the existing technology" as reasons for it. These factors often discourage small manufacturing from investing or even considering condition monitoring.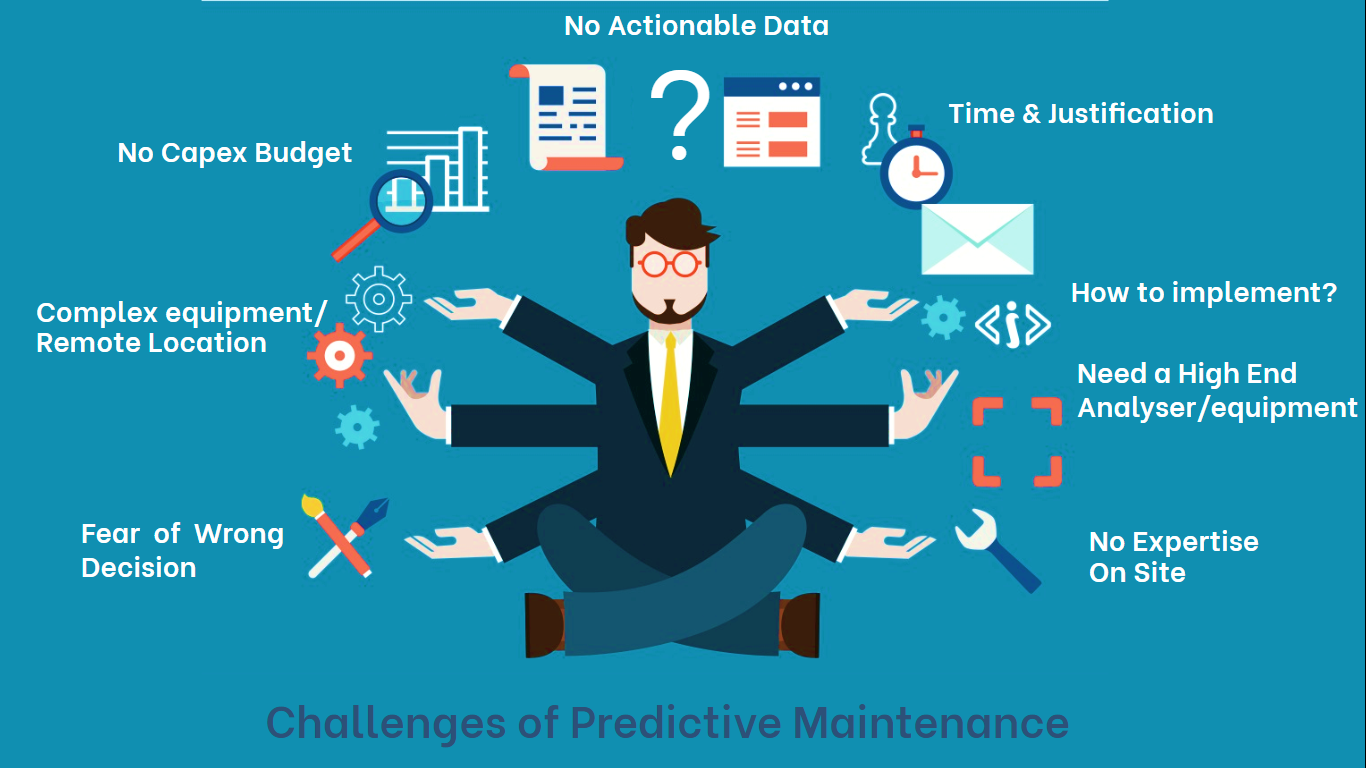 So, in the context of condition monitoring and predictive maintenance, how can these small companies also get the benefits of increased operational equipment efficiency (OEE), as improved uptime and productivity?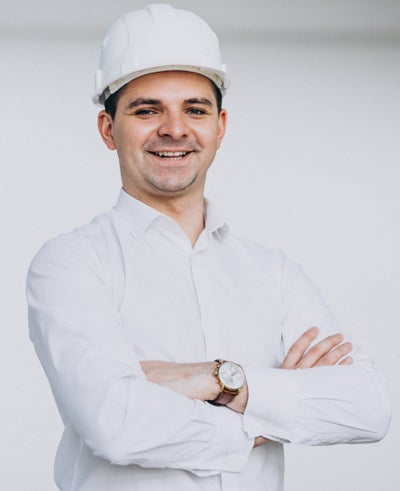 The answer is Acoem Advisor!
Advisor is a condition-based maintenance strategy that seamlessly integrates into an organization's maintenance program to increase asset integrity and availability.
Acoem Advisor is a scalable, subscription-based service that gives you and your business a flexible maintenance program solution for vibration analysis.  Advisor program packs together sensors, storage and analytics, for MSME's, including maintenance companies, OEMs and manufacturers.Providing advanced remote diagnostics, the ability to choose the frequency and method of monitoring and a tailored approach to your machinery, we will help you protect the health of your rotating machinery and increase productivity.
Reliability program that adapts to the organization
If you are looking to get a complete overview of your operations and assess every aspect of your machines' performance to improve your overall maintenance management, Acoem's reliability consulting may be the solution. In addition to vibration analysis, It also includes conducting machine testing, balancing, risk assessment, oil analysis, thermography and a multitude of technology-based analysis functions.
The way you monitor and how often is up to you — you decide when and how you want expertise. Acoem can send a technician to your site to conduct measurements, automatically collect your vibration data remotely or you can perform the monitoring in-house and upload the data to your remote interface via any enabled device. 
Upon receipt of a list of critical rotating assets from the client, our maintenance experts develop a custom-tailored plan to monitor the condition of their machines utilizing vibration analysis and other predictive technologies.
How It Works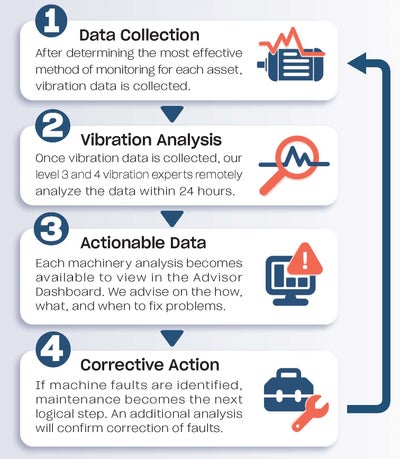 Root Cause Failure Analysis
Beyond the resolution of current or immediate problems, utilizing historical data found within the Advisor program, our reliability experts identify possible candidates for Root Cause
Failure Analysis (RCFA) and work with the client to eliminate repetitive and highly visible failures.
Additional Predictive Technologies
As the program matures and value is realized, Advisor allows for the seamless integration of additional predictive technologies such as Oil Analysis, Motor Testing, and Thermography to further increase the total reliability of the facility.
Total Reliability Solution
Eliminate the guesswork in your maintenance program and allow your team to accomplish more through the support of actionable machine data.Receive machine fault diagnostics and advice on the "how, what, and when" to fix each problem.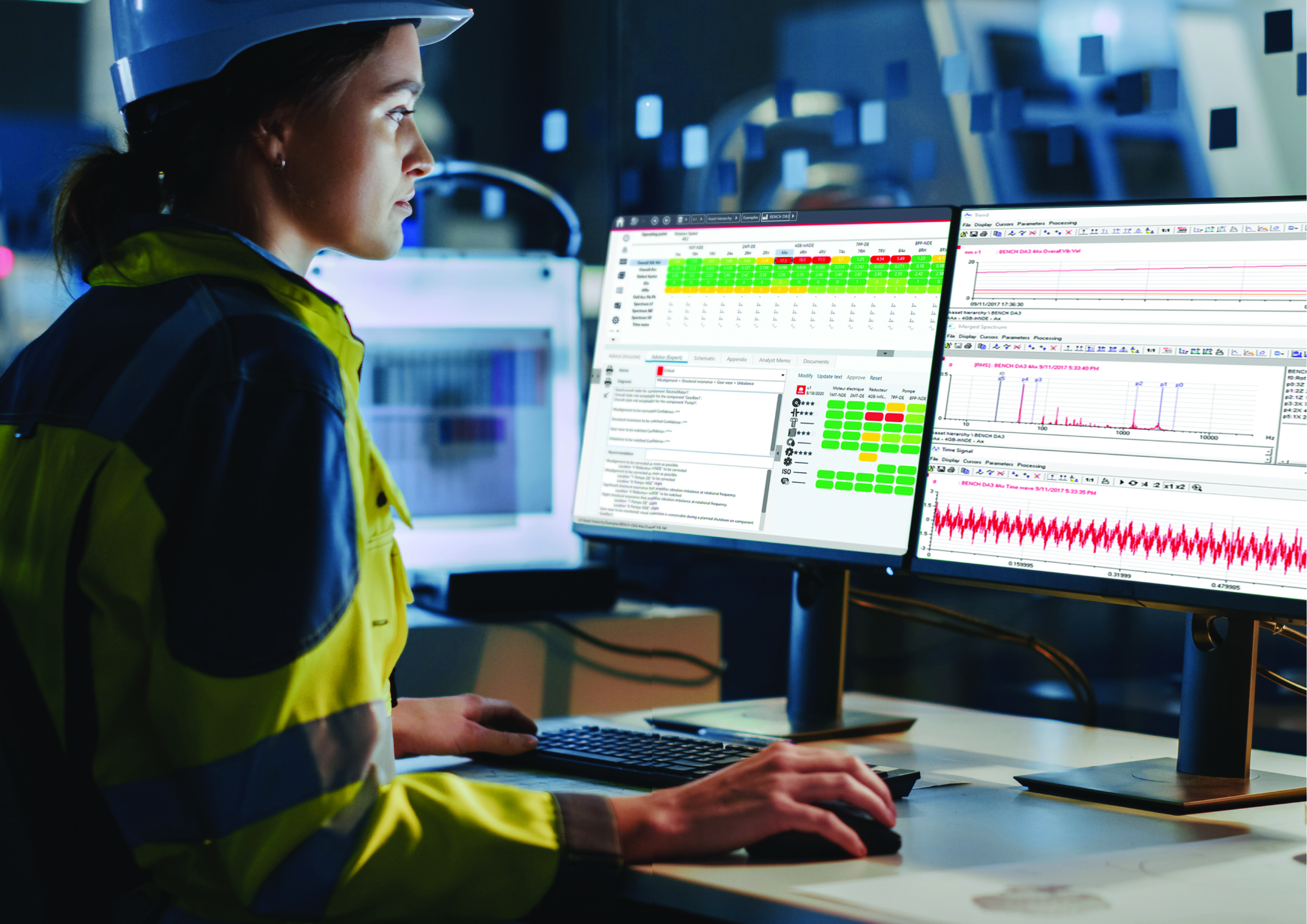 The Advisor Dashboard is a web-based data visualization tool for securely storing and managing a database of the client's rotating machinery. This is the place for:
Receiving Actionable Data

Overviewing the Health of All Assets

Historical Data

Prioritizing Maintenance
The result? Assets that are healthy and running.
We Are
The Reliability Partner.
At Acoem, we understand that implementing a reliability program is not as simple as buying software or installing wireless sensors.
Improving reliability requires an in-depth understanding of organizational pains, rotating machinery, available resources, and integration of multiple maintenance strategies.
It's not easy to create a world-class maintenance program, but an Advisor can help.
Get in touch today to know more about Acoem's Advisor program
Connect with Acoem
Get more information about vibration monitoring and how it can help you achieve plant reliability. Find out more about our comprehensive solutions, services, and training programs.

!