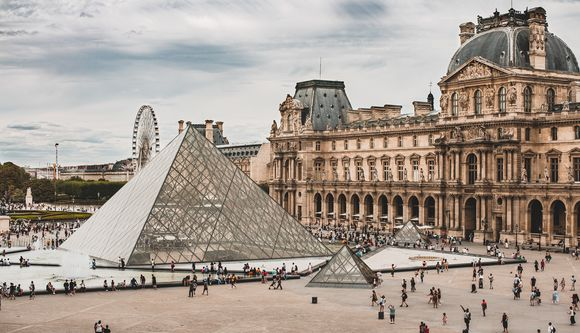 Protection Cultural Heritage during Construction using Acoem Environmental Monitoring Solutions
Ever wondered how priceless works of art are protected while construction is taking place at cultural institutions or close by? The answer is Acoem noise, vibration and dust monitoring solutions. Even the slightest vibration from construction works can cause external walls to crack, floors to shake or interior walls to move and possibly dislodge hanging artwork so it is essential for sensitive sites to closely monitor any excavation, demolition or building works. The risk of damage to architecture and/or collections is one that should never be ignored. That is why two of the world's most renowned museums chose Acoem as their partner to implement and maintain their specialised noise and vibration solutions during construction.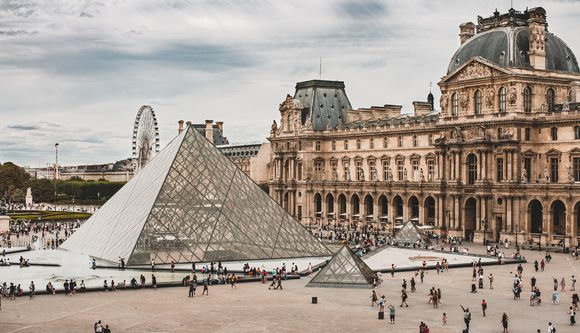 Safeguarding the Louvre
Designed by architects Mario Bellini and Rudy Ricciotti, the Islamic gallery wing at the Louvre in Paris is surrounded by the neoclassical facades of the museum's Cour Visconti courtyard with two of its three floors submerged beneath the ground.
Jean Paul Lamoureux, the Louvre's environmental consultant, commissioned Acoem to install and manage 37 Acoem vibration sensors and ten Acoem noise sensors in the gallery wings that surround the Cour Visconti for nearly three years to cover the whole construction process.
As the museum was fully operational throughout the entire period, in addition to measuring vibration levels, it was critical to manage noise to ensure that visitors were not negatively impacted.
At stake was the safety and protection of masterpieces, including La Joconde (the Mona Lisa), Wedding Feast at Cana, Liberty Leading the People and the extensive Coptic and Roman era ceramic and sculpture collections of the Egyptian antiquities wings.
Not only did the sensors measure vibration on walls and floors but an individual sensor was affixed to the frame of a replica painting and placed on the reverse side of the stud wall that housed the original as an extra precaution.
Fortunately, despite some instances of exceedances in noise and vibration levels during construction, the collection did not suffer any damage or losses.
Just as the Louvre is considered one of France's cultural epicentre, so too is London's British Museum, the world's first national public museum.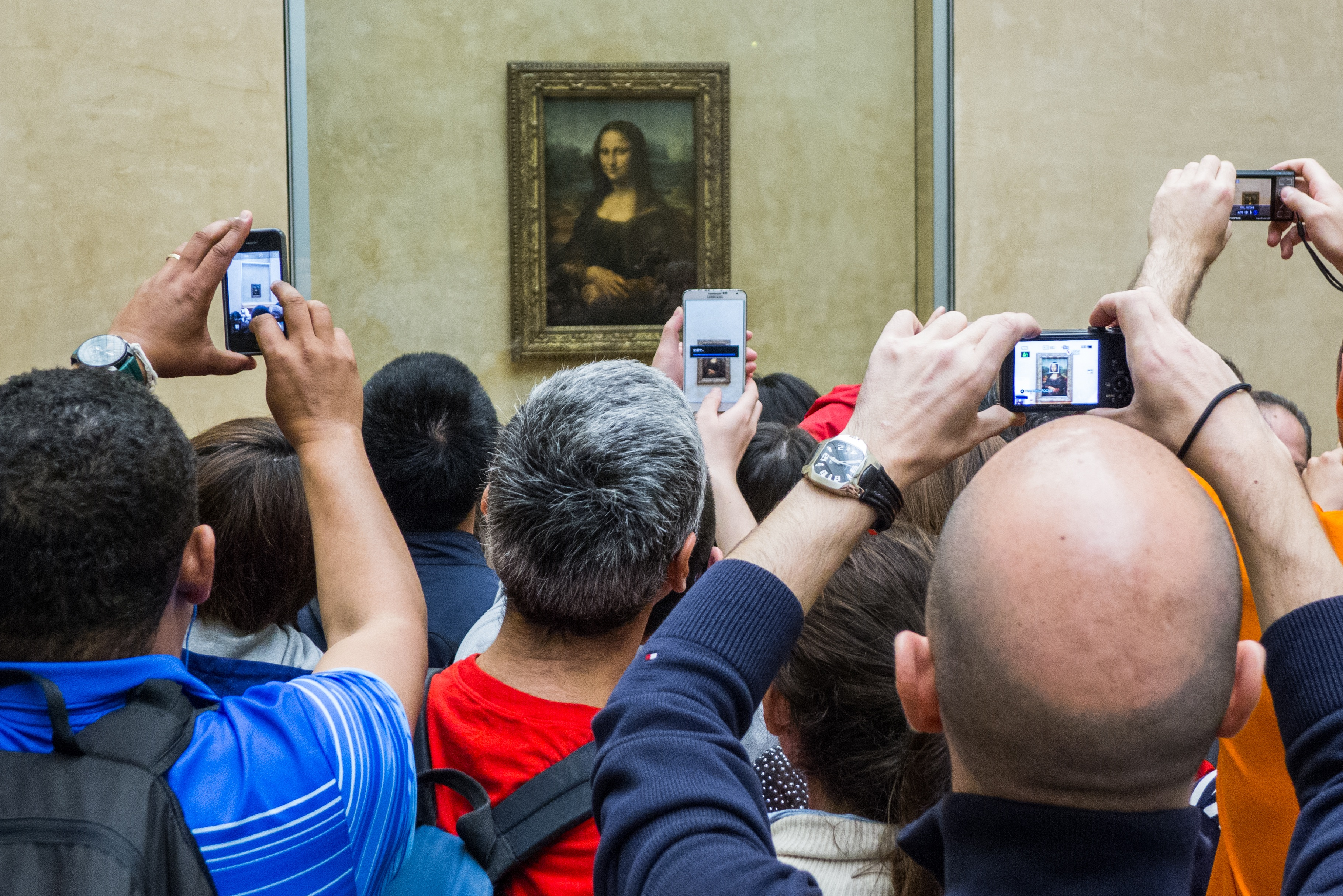 Environmental monitoring at the British Museum
When the late 18th century museum started work on its World Conservation and Exhibitions Centre (WCEC) designed by Rogers, Stirk, Harbour + Partners, Acoem was brought in by environmental consultants Bickerdike Allen Partners to continuously monitor noise and vibration for a two year period. Monitoring was implemented to safeguard collections which were at risk of excessive disturbance levels generated by the on-site construction works.
The preventive approach helped protect a number of pieces of art from possible damage due to the negative impact of vibration induced by demolition/construction and it also maintained an ambient acoustic environment for museum visitors.
Environmental consultants set strict limitations on the permissible levels of vibration and noise that could be produced by the contractors on site. In addition to localised mitigation aimed at protecting the collection, a Acoem noise and vibration monitoring system was installed to measure general levels of noise and vibration during the course of the project to ensures compliance with the predefined noise and vibration limits.
The construction zone, at the museum's northwest corner was adjacent to some of its most priceless exhibits, including the Parthenon frieze, the Rosetta Stone and Greek and Lycian galleries.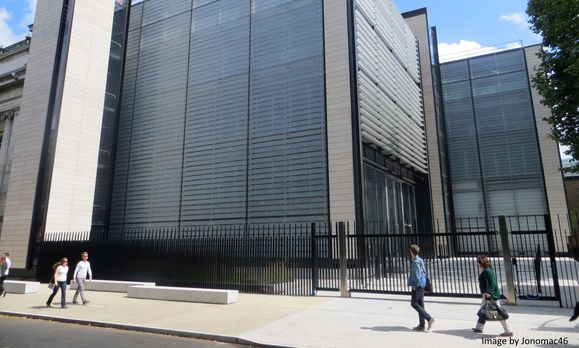 Tailor-designed to meet specific monitoring needs
To make the whole system efficient, individual vibration thresholds were designed for each room and gallery space with two defined vibration limits — the level at which the museum was advised that vibrations were approaching the permissible limit, and the level at which the contractor needed to stop works and review action. This gave the museum assurance that vibration limitations were being adhered to by contractors at all times. Despite being the largest redevelopment project in the British Museum's history, the construction of the World Conservation and Exhibition Centre proceeded with minimal disruption to the museum's operations — and no damage to its collection. "As with all our cultural heritage and sensitive site protection projects, the environmental monitoring system established by Acoem at the British Museum generated crucial alert messages in real-time to the relevant personnel," commented Jacques Burillier, Head of International Sales, Noise & Vibration at Acoem 01dB. "Demolition and construction works were suspended several times and contractors had to adopt suitable techniques to lessen the vibration levels generated and mitigate risk to the collections," he added.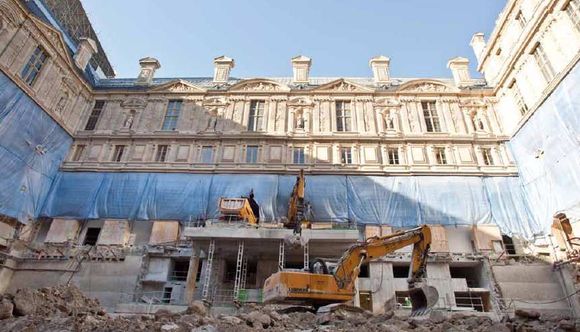 Benefits of Acoem technology & expertise
Advantages of Acoem monitoring systems include full compliance with noise and vibration standards on metrology for deployed sensors; LAN, WiFi or 4G networkable monitoring terminals; advanced trigger conditions that combine several devices on multiple indicators; and critical alerts sent by email and text messages.
All noise and vibration data is logged and archived on a central server with remote access via any enabled device with secured authentication, while integrated processing software and automated reporting makes the process efficient and precise.
For more information about noise and vibration monitoring solutions by Acoem for sensitive projects including historic buildings, UNESCO World Heritage Sites, luxury hotels and cultural institutions, please contact us or visit www.acoem.com.
You can also read the article titled "Permanent vibration & noise monitoring as a valuable tool to the construction industry" published by the Acoustical Society of America.