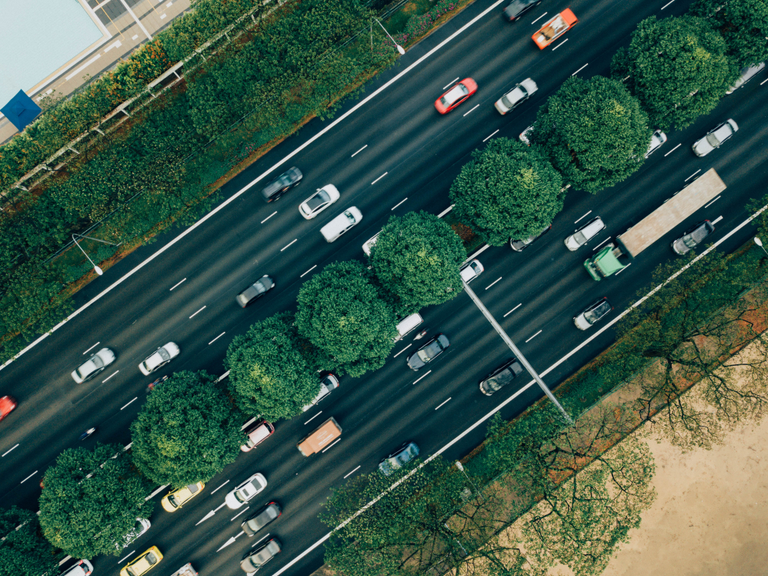 Reducing airborne fine particulate
Reducing airborne fine particulate matter (PM2.5) remains a key environmental objective
Tiny particles or droplets suspended in the air that are two-and-a-half micrometres or less in diameter (PM2.5) have multiple adverse health effects and are considered the common proxy indicator for overall air pollution. Reducing PM2.5 levels should be every government's priority if we are to begin the process of taking proactive public health and climate action. The five major air pollutants which tend to be regulated by national and state governments include:
Particle pollution (including PM

5

& PM

10

)

Carbon monoxide

Sulfur dioxide

Nitrogen dioxide

Ground-level ozone

PM2.5: The inhalable pollutant with devastating effects
In March 2022, the UK Government announced its plans to include new legally binding targets for PM2.5 in its Environment Act, reducing its allowable annual average levels from 20 to 10 micrograms per cubic metre by 2040. The new 2040 targets set by the UK Government include a 35% reduction in population exposure to PM2.5, compared to levels in 2018. Although this commitment is a step in the right direction, it has been met with criticism by some environmental groups, local authorities and stakeholders. PM2.5 are small enough to penetrate deeply into the lung and even enter the blood system. Exposure to PM2.5 through inhalation can directly affect lung function and complicate medical conditions such as asthma. Particulate matter has been linked with increases in cardiovascular and respiratory hospital admissions, emergency department visits and deaths. Studies also suggest that long-term exposure to fine particulate matter may be associated with higher rates of chronic bronchitis, and mortality from heart disease and lung cancer.
Halving fine particle levels is a good start, but it doesn't go far enough
"While one should applaud the UK government for announcing that it will be halving its legally binding annual average target for PM2.5 to 10 micrograms (µg) per m3 by 2040, we have to be mindful that it's a conservative reduction," commented Jošt Lavrič, PhD, Global Scientific & LIDAR Manager, Acoem Australasia. 
"This move does not go far enough fast enough. Last year, the World Health Organization (WHO) issued guidelines recommending that annual average PM2.5 concentrations should not exceed 5 µg/m3. This is a difficult but important objective that the global community should be aiming for," he added.
The fact that one third of all countries have no legally mandated outdoor (ambient) air quality standards at all, makes reaching such objectives even more difficult.
Acoem environmental solutions: Leading the way in PM2.5 monitoring
As a long-term manufacturer and supplier of air quality monitoring solutions to governments, environmental protection authorities, academia and industry, Acoem is ideally placed to meet the challenges of helping private and public bodies measure their progress towards better air quality. From networks of portable microsensors to full reference standard air quality monitoring stations (AQMS), Acoem has partnered with agencies in more than 80 countries worldwide, including those which consistently face the highest levels of PM2.5 exposure and the poorest air quality. We were also instrumental in the pilot program for Breathe London, which was a first-of-its-kind study to provide hyper-localised measurements of air quality to empower local government to make better informed decisions regarding pollution mitigation strategies.
"We are proud of the role that Acoem is playing to raise awareness of the importance of accurately monitoring PM2.5" Jost said. "But more importantly, we believe that our monitoring solutions help the public and industries change their behaviour, improving health outcomes and the overall quality of life – and even saving lives." "We look forward to continuing our role as stewards of positive environmental change and working closely with decision makers to move forward in global efforts to enforce lower PM2.5 and other air pollutant levels," he concluded.
For more information about the range of air quality monitoring and measurement solutions by Acoem and Acoem Met One Instruments, contact us at email@acoem.com.