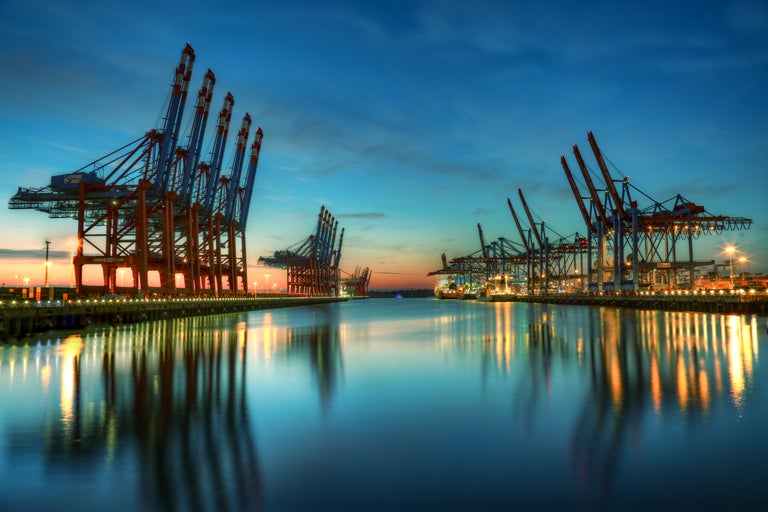 Acoem environmental & reliability monitoring solutions take the stage at Ozwater 21, Adelaïde
Reduce risk with AI-powered automatic diagnostics for your pumps
For water asset owners, contractors, service providers and government entities, machine failure is not an option when your responsibility is to provide essential water infrastructure to the public. To ensure that your pumps work reliably and to minimise the risk of operational slowdown or shutdown, Acoem delivers unrivalled, interoperable AI-powered sensors and ecosystems that empower you to make enlightened decisions based on accurate information.
At Ozwater'21 we will have several signature preventative maintenance and condition monitoring solutions on display including:

Sustainability and regulatory compliance made easy
From the environmental and regulatory compliance perspective, Acoem helps organisations find the right balance between progress and preservation — safeguarding businesses and assets, and maximising opportunities while conserving the planet's resources. We specialise in groundwater, surface, portable and waste-water sampling for numerous industries including mining, agriculture, environmental consultants, government and refineries / smelters.
Whether you are monitoring for industrial compliance, environment sustainability, restoration, livelihood, or food and water preservation, our team will work with you to deliver accurate and actionable water quality data (including pH, EC, level, temperature, ORP, DO and turbidity), that can be viewed online in real time.
There will be a number of water samplers and analysers on display at the Acoem stand, including:
MAXX P6 Mini Sampler, a compact & portable unit for volume determination with LED status display, LAN/W-LAN/web communication, multi-sample modes & optional peristaltic or vacuum system
MAXX TP-5C Compact Sampler, can be 12V/10Ah battery operated with integrated distributor, diverse bottle options & refrigerated/non-refrigerated cooling
Tethys UV500 Online Water Analyser with high-resolution UV-visible spectrograph, simultaneously monitors organic matter, nitrate, colour, turbidity, phosphate, ammonia & hydrogen sulphide for waste-water treatment plants or river monitoring stations.
Keep your instrumentation working accurately with local service and calibration
In addition to manufacturing and supplying trusted monitoring solutions, Acoem is also an operations and maintenance (O&M) specialist with extensive service and calibration capabilities for your instrumentation, including ozone calibrations performed in our centralised Service & Calibration Centre located in Melbourne.
With the shift to renewable energy in the form of mandated wind and solar power for water treatment plants, Acoem is the preferred service centre for wind and solar farms across Australia and the Asia Pacific region.
Acoem: one monitoring company, infinite solutions for water
"This is the first time that Acoem is exhibiting as one united brand, combining the two different divisions of our business to offer our customers preventative maintenance vibration monitoring solutions for their critical machinery, expert service and calibration options for instrumentation and environmental monitoring systems for water quality regulatory compliance," commented Michael Roinich, Acoem Reliability Solutions Manager, Australasia.
"Together with my Acoem Environment colleague, Margaret Wyganowska, we look forward to welcoming visitors to our stand #K07 at Ozwater21," he added.
Ozwater'21 will be held at the Adelaide Convention Centre from 4 to 6 May 2021. For more information about Acoem's monitoring solutions please visit www.acoem.com or contact us.